Slide 1
The Siding Installation pros!
Serving Baltimore and Surrounding Counties for Over 10 Years.
LET'S START WITH A FREE ESTIMATE
Siding Installation Parkville, MD 21234
Transform Your Home With Siding Installation By Hammer Home Improvement In Parkville, MD
Do you want to remodel your home's exterior? Would you like to pay a lesser amount each month for your energy? You can replace your siding if you answer YES to these questions.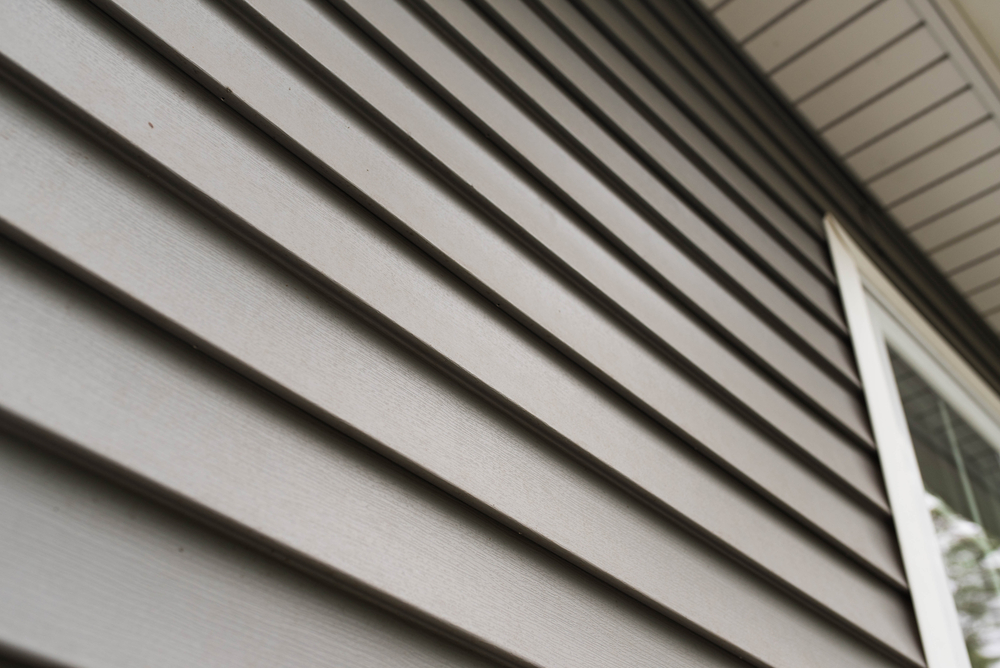 Siding prevents moisture from entering your home and preserves your building's structural integrity. Vinyl siding installation is a simple approach to improve your property's curb appeal. With siding, your home is available in various colors, textures, and materials.
Siding has a certain lifespan, just like any other external component. Even though cracking, chipping, or wear and tear may appear minor initially, it can worsen if left unattended.
Hammer Home Improvement provides siding repair, siding replacement, vinyl siding installation, and siding removal in Baltimore County. We use high-quality materials such as aluminum, vinyl, fiber cement, and more.
You can be sure that your siding needs are met by our knowledgeable siding contractors near me when you choose Hammer Home Improvement in Parkville, MD.
We've been a reliable name for any product required for roofing, siding, windows, and gutter systems in Parkville, MD for over ten years. For a better customer experience, our siding contractors near me from Hammer Home Improvement assist you at every stage, from material selection to vinyl siding installation.
Advantages Of Vinyl Siding Installation
This inexpensive, low-maintenance option has advantages over alternatives like wood or fiber cement. Homeowners choose siding replacement options from Hammer Home Improvement in Parkville, MD due to its durability, energy efficiency, low maintenance requirements, and expanded color possibilities.
1) Durability
Contemporary vinyl siding installation from Hammer Home Improvement offers durability in all weather conditions. Like wood or fiber cement siding, vinyl siding is impervious to water damage, so you never have to worry about sealing it. Homeowners can avoid problems caused due to painting, swelling, cracking, and warping by selecting vinyl over wood.
2) Energy Efficiency
You can increase your home's energy efficiency with vinyl siding. Various initiatives have acknowledged this product as residential insulation. Since siding does not need to be painted, stained, or caulked, it uses less energy.
Since no toxic solvents are discharged into the environment, the environmental product declarations (EPDs) describe this product as sustainable.
3) Low Maintenance
Homeowners choose vinyl siding installation as it requires less maintenance. With vinyl siding from Hammer Home Improvement, chipping and peeling are not issues, unlike siding that needs painting in Baltimore County.
It is far more durable than other materials. With durability, it combines UV shielding and water damage prevention. Vinyl siding is resistant to insect rot, unlike wood. The fabrics hold up well, and the colors remain vivid year after year.
4) Enormous Variety Of Colors
Vinyl siding installation offers color options than other materials. Are you not sure which colors complement your favorite siding color? You can choose an ideal combination from the color chart of Hammer Home Improvement in Parkville, MD.
There are various designs available for vinyl siding from Hammer Home Improvement. After choosing a finish and style profile from siding contractors near me, you can choose from vinyl siding accessories, including shutters, scallops, and shake siding. These are terrific ways to make your windows stand out.
Upgrade & Protect Your Home With New Siding From Us!
Don't let your home's appearance or structural integrity be compromised by outdated, damaged, or missing siding. With vinyl siding installation services, you can improve your home's security, energy efficiency, curb appeal, and overall value in Parkville, MD.
We take great pride in using the best siding replacement products available. You will receive great material with warranties when you hire our siding contractors near me in Baltimore County for your siding installation project.
We come up with the best option for you once you share your goals and budget. Our home improvement firm offers a 100% satisfaction guarantee in Baltimore County. Our siding contractors near me are sure you'll enjoy our new siding and the installation work. To learn more, call us at 443-364-6245.
Useful links for Parkville, MD
Directions from Parkville, MD to Hammer Home Improvement
---
Here are some home remodeling-related links: