Slide 1
The kitchen remodeling pros!
Serving Baltimore and Surrounding Counties for Over 10 Years.
LET'S START WITH A FREE ESTIMATE
Why Should One Consider Kitchen Remodeling From Hammer Home Improvement In Dundalk, MD?
The kitchen is the major attraction of the house & serves as a useful utility compared to any other living space in the household. For any homeowner, it is the topmost priority to incorporate the latest kitchen remodeling designs to keep the kitchen ready for your requirements.
In Baltimore County, house owners opt for kitchen remodeling and kitchen renovation because it serves many benefits. One must hire a certified kitchen renovation company for kitchen remodeling projects near me in Dundalk, MD, to get the best & lasting results under a fixed budget.
Hiring a reputed & certified company for kitchen remodeling in Dundalk, MD, helps house owners tackle all the unexpected issues that may arise during the kitchen makeover procedure in the absence of experts.
At Hammer Home Improvement, we offer a kitchen remodeling plan that covers all the kitchen renovation aspects with our minimalist designs keeping our client's expectations & budget in consideration.
Reasons Why One Should Go For Kitchen Remodeling Services In Dundalk, MD
At Hammer Home Improvement, we have listed five reasons one should go for kitchen remodeling in Dundalk, MD.
1) Improves The Safety Index
Kitchen renovation improves the safety index of the kitchen. The root cause of house fires is negligence in the safety of kitchen appliances. At Hammer Home Improvement, our team closely works on the safety measures of the kitchen by inspecting the heat panels, electrical panels, & gas panels leakage along with other necessary electrical and plumbing work.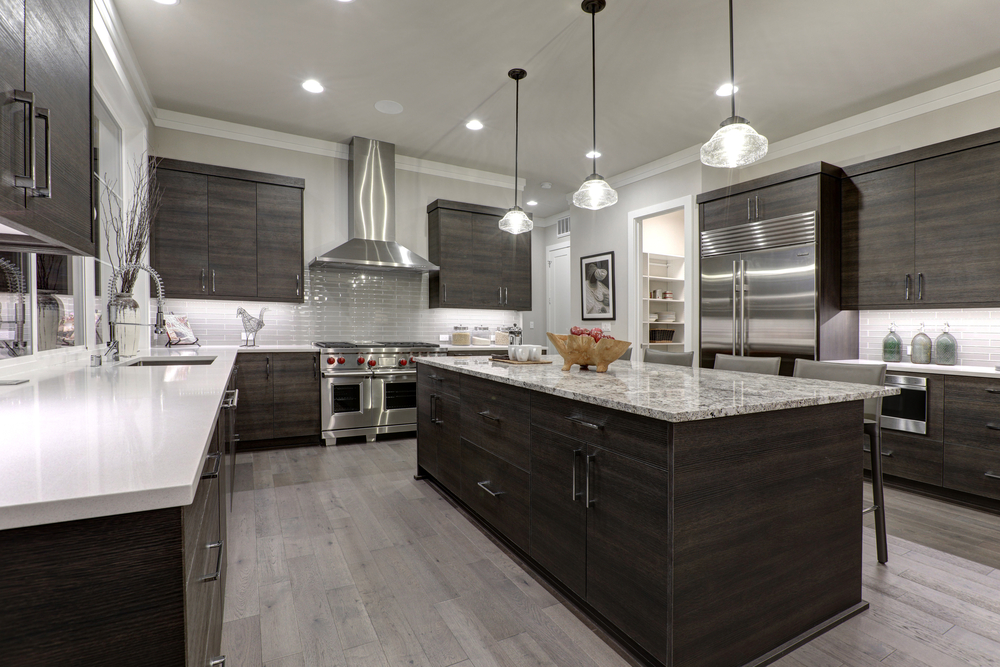 2) Makes Adequate Space In The Kitchen
The lack of free space in the kitchen is the most common complaint of house owners in Baltimore County. Kitchen remodeling enables adequate space in the kitchen without any significant construction activity.
At Hammer Home Improvement, our team prioritizes the design of the kitchen and installs custom cabinet work & installations to get ample free space. Regardless of the size of the kitchen, in our kitchen remodel services, we work extensively on improving the ventilation in the kitchen by incorporating minimalist kitchen makeover design.
3) Uplifts The Aesthetics Of The Kitchen
Kitchen remodeling & aesthetics go hand-in-hand. Kitchen makeovers mainly revolve around the enhancement of the aesthetics of the kitchen. In Baltimore County, people are inclined toward the minimalist trends, especially for small kitchen remodeling.
At Hammer Home Improvement, we offer kitchen aesthetics makeovers with our renovation plan with no added cost to a kitchen remodel cost. We work on flooring, walls, tiles, cabinetry, and taping refinish work to boost the kitchen's appeal.
4) Increases Durability & Sustainability Of The Kitchen
Kitchen remodeling improves the durability & sustainability of the kitchen flooring. At Hammer Home Improvement, we offer durable floorings options like vinyl flooring, granite, or bamboo, keeping eco-friendly terms & kitchen remodels costs in consideration.
We have durable tiling options in big & small kitchen remodel plans, like laminate, ceramic, marble, and granite, for our clients in Dundalk, MD.
5) Improves The Light Settings
Kitchen remodeling has a lot to do with the light settings. A seasoned company lays a lot of effort into light design. To help our clients with kitchen makeovers, we install mainly three types of lighting in kitchen space.
At Hammer Home Improvement, our remodelers team installs LED lighting as primary lighting in the kitchen. We install accent lighting to amplify the particular area of the cabinets & slabs of the kitchen. We install task lights wherever it is required most.
Hammer Home Improvement Is A Kitchen Remodeling Company In Dundalk, MD
Kitchen renovation & remodeling is one of the most in-demand home improvement services in Baltimore County that demands sheer brilliance and expertise.
Hammer Home Improvement is a leading home improvement services company with over ten years of experience. We are committed to delivering top-notch kitchen remodels near me in Dundalk, MD, at reasonable rates.
Call us on 443-364-6245 & our team will get back to you ASAP to book services or for more information about our kitchen remodeling.
Useful links for Dundalk, MD
Directions from Dundalk, MD to Hammer Home Improvement
---
Here are some home remodeling-related links: