Slide 1
The Bathroom Remodeling Pros!
Serving Baltimore and Surrounding Counties for Over 10 Years.
LET'S START WITH A FREE ESTIMATE
Hire Bathroom Remodeling Services From Hammer Home Improvement In Kingsville, MD To Get The Bathroom You Deserve!
Are you tired of your bathroom's outdated and deteriorating fixtures? Are you ready to transform it into a spa-like space where you can pamper yourself?
Bathroom remodels and renovations are a great way to give your home a fresh look. When done properly, bathroom renovations have a healthy return on investment.
Whether you want to install a new sink, glass shower door, or an elegant tile floor, Hammer Home Improvement can help! From planning your new bathroom layout to installing the last tile on your floor – our professional bathroom remodels contractors will accomplish it brilliantly.
Whether you are remodeling or just doing the bathroom update, our bathroom remodels contractors and designers will install your shower and tub without issue. Moreover, we can seamlessly work within your budget to give you the most reasonable bathroom renovation cost to match your creative vision.
How Do We Work To Create Your Dream Bathroom Remodel?
Our bathroom remodeling process is transparent. We strongly emphasize communication with homeowners. We'll thoroughly plan any changes and new construction before we begin, and we'll keep you updated at every step.
Once we begin remodeling, we will update you on the progress and answer any questions you may have. We will be able to provide our customers with fantastic bathrooms every time.
Bathroom remodeling is a complex task requiring various skilled labor. We have expert bathroom contractors, builders, and designers near me whose specialties can be combined to create a flawless master bathroom remodel.
When redesigning this space, our team strives to meet & exceed our client's expectations. Each project is about you, and we are here to help you achieve your project objectives.
We do flawless cabinet and countertop installation, tile installation, shower remodeling, electric wiring, architecture planning, plumbing, and ventilation.
These diverse skills are brought together by our project managers, who work to combine your vision with the skills needed to make it a reality. After completion, you will have a newly remodeled bathroom tailored to your specific needs and personality.
Hammer Home Improvement provides a complete, turn-key bathroom remodeling solution in Kingsville, MD. We help you achieve your remodeling goals, whether you need a whole bathroom project or just a specific component: cabinets, flooring, countertops, showers, tubs, and more.
What Do We Provide In Bathroom Renovation?
We have the certified bathroom remodel team near me in Kingsville, MD to bring your vision to life, whether you want to remodel an existing bathroom or build a new one. We have expertise in renovating the below-listed items.
1) Cabinets
We design stylish and functional bathroom and kitchen cabinets to withstand high moisture levels in your kitchen or bathroom.
2) Vanity Tops
Our bathroom renovation expert at Hammer Home Improvement installs the best vanity tops. We use industry-standard finishes to ensure that our bathroom vanities are simple to clean & maintain.
3) Shower
While upgrading your shower enclosures and showerheads, our professional shower remodels technicians in Baltimore County always prioritize your functionality and style requirements.
4) Flooring
When selecting the best flooring materials for your master bathroom remodel, we consider safety and aesthetics. We guarantee that your new bathroom floors will be non-slippery and aesthetically pleasing.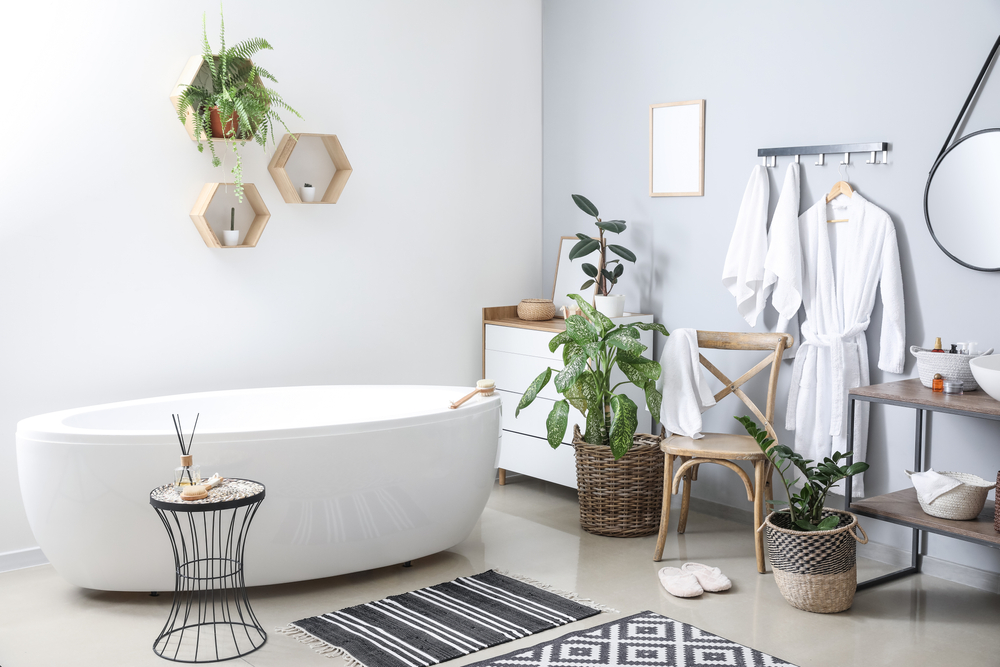 5) Bathtub
Whether you want a freestanding, corner, or alcove bathtub, our bathroom remodels contractors near me in Kingsville, MD can match your lifestyle and budget.
6) Toilet
We have trained and licensed contractors in Baltimore County who can professionally install a flushing toilet, one-piece, two-piece, or wall-mounted toilet.
7) Backsplash, Sink, & Faucet
We install the right color and design of tile or slab to provide a refreshing spa-like aura in your bathroom.
Hire Our Bathroom Remodelling Contractors In Kingsville, MD!
You can rely on our award-winning team in Baltimore County while installing your new bathroom products to complete your renovation with the highest level of craftsmanship.
Whether you want a few upgrades to your bathroom or complete remodeling, we'll make your dreams a reality. Contact our bathroom contractors near me on 443-364-6245.
Useful links for Kingsville, MD
Directions from Kingsville, MD to Hammer Home Improvement
---
Here are some home remodeling-related links: