Slide 1
The Bathroom Remodeling Pros!
Serving Baltimore and Surrounding Counties for Over 10 Years.
LET'S START WITH A FREE ESTIMATE
Bathroom Remodeling Services In Havre de Grace, MD From Hammer Home Improvement Will Leave You Awestruck!
Maybe you're tired of your outdated bathroom and want the Instagram-worthy bathroom of your dreams. Maybe you're thinking about moving and want to know if remodeling your bathroom will provide a fair return on your investment.
If you recently moved into your home and need to remodel the bathroom but are unsure where to begin. We have the information you need if you're thinking about bathroom renovations and want to know how much value a bathroom remodel adds.
Hammer Home Improvement is one of the most skilled bathrooms remodel contractors in Havre de Grace, MD. Over the years, we've remodeled bathrooms of almost every size and for every lifestyle using our design-driven methodology.
We deliver a beautiful master bathroom remodel and a bathroom renovation experience that's designed to complete your bathroom remodeling project in Harford County on time and within budget whether you need an extra bathroom for the kids or guests or a master suite.
Factors To Consider Before Approaching Bathroom Remodeling Companies
You have a better chance of achieving the best outcomes for your master bathroom remodel project in Havre de Grace, MD if you hire a bathroom remodeler like Hammer Home Improvement. Why?
We deliver precise and trustworthy service for your professional bathroom renovation because we have the knowledge, expertise, and trained professionals.
The following are the factors to consider while thinking about bathroom renovations:
1) Color
Most master bathroom remodeling companies have soft color schemes to encourage calmness and purity. Several options can fit with the design of your current bathroom.
2) Fixtures
You should consider standard fixtures like sinks, faucets, showerheads, and bathtubs which are great assets for boosting resale value.
3) Storage Compartments
If expanding your bathroom space is expensive, the best alternative is to increase its storage space. There are several alternatives, including tall corner cabinets, rope towers of buckets, stackable glass/acrylic jars, and more. These storage solutions combine functionality and beauty, raising the home's total selling value.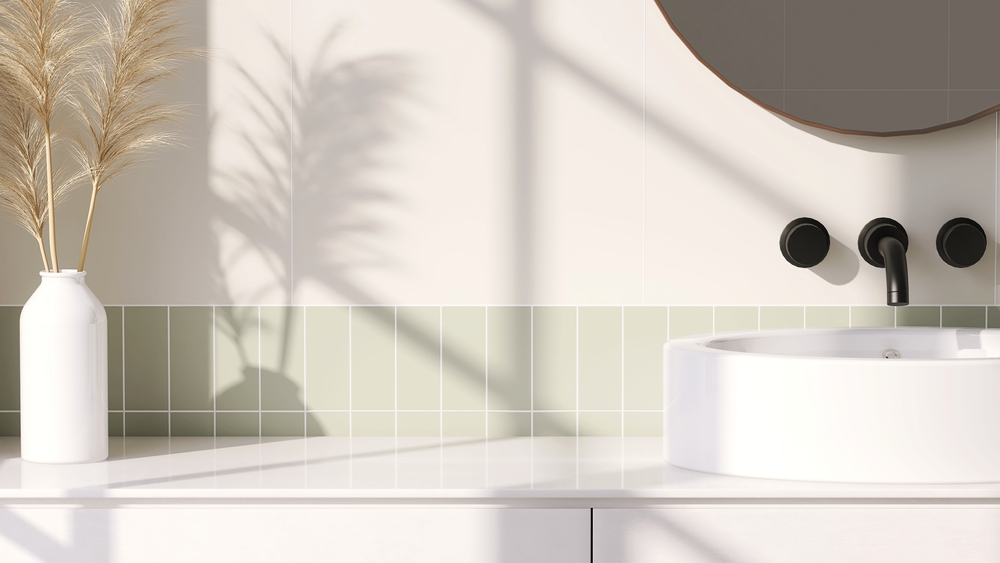 4) Plumbing & Wiring
You must be an expert at concealing pipes & electrical cables without sacrificing maintenance and safety if you want your bathroom to look modern.
Our Bathroom Remodeling Services
Professionals will be needed for your bathroom renovations if you want an abundant space that can compete with a spa visit.
You need craftsmen, contractors, designers, and a project manager to create an appropriately designed bathroom. We are a "full-service bathroom remodel contractor," which means we have all the professionals you require for your master bathroom remodel.
We are a suitable choice in Harford County if you don't want to be a builder, DIY the bathroom, or manage the process of a bathroom remodel. People who desire to work with interior designers for their homes will be thrilled to meet our bathroom remodel contractors.
We are delighted to provide you with the following bathroom renovation services:
New shower door or tub installation
Tile floor installation
Toilet installation
New faucet or shower fixture installation
Drywall or cement board installation
Vanity or mirror installation
And more!
You Will Love the Bathroom Remodeling Options We Have!
At Hammer Home Improvement, we are your go-to bathroom remodeling specialists in Havre de Grace, MD. Our team of designers and contractors have years of experience and can turn your vision for a bathroom into a reality.
We always do an excellent job for you as a reputable home renovation business that resides and operates in your neighborhood! Your experience will be great with us because of our customer service, careful attention to detail, and years of experience.
We have updated & remodeled bathrooms of various sizes for customers in Harford County. When you hire us to renovate your bathroom, you can be confident that we will do everything to stay on schedule, within budget, and according to our timeframe.
Our skilled bathroom remodels contractors will assist you with every single detail. Call us on 443-364-6245 to organize your bathroom renovations with us right away!
---
Useful links for Havre de Grace, MD
Directions from Havre de Grace, MD to Hammer Home Improvement
---
Here are some home remodeling-related links: