Slide 1
The Basement remodeling pros!
Serving Baltimore and Surrounding Counties for Over 10 Years.
LET'S START WITH A FREE ESTIMATE
Basement Remodeling Forest Hill, MD 21050
Give Your Basement A Makeover With Basement Remodeling Services From Hammer Home Improvement In Forest Hill, MD
Don't forget about your basement just because it's underground. You can rely on our basement finishing contractors to transform your basement into a lovely, usable room for the whole family. Our basement finishing services from Hammer Home Improvement can satisfy all your shelving and storage requirements in Forest Hill, MD.
Hammer Home Improvement offers the best basement renovations & solutions in Harford County. We've products designed to withstand water and the damage it may cause. Consider the basement finishing materials we offer if you need to rebuild your basement.
To guarantee a dry, lovely, and secure basement in Forest Hill, MD, we can offer any basement renovation service you require.
Our basement renovation services for basements range from the following:
Basement Waterproofing
Basement Sealing
Basement Drainage
Basement Dehumidification
Sump Pumps
Concrete Repair
Mold Remediation
Foundation Repair
No matter what you want to transform your basement into—a gaming room, home office, wet bar, man cave, home theater, or living space—our basement finishing contractors always provide excellent work backed by a warranty in Harford County.
Reasons Why Homeowners Should Remodel Their Basements
A basement is one of the most useful additions to your home. Many homeowners don't build the area as they think it would be time-consuming. The benefits of the basement make up for the time, money, and effort you put into it. It's time to start using this area of your house. We'll explain why homeowners should do basement renovations in Harford County.
1) Boosts The Comfort
The majority of the unfinished basements are damp & chilly. When you hire basement finishing contractors to add insulation, you will notice that your basement appears cozier.
A finished basement regulates temperatures. You are less likely to encounter mildew, vermin, or excessive moisture in this area of your home. A finished basement can significantly improve the air quality than an unfinished basement.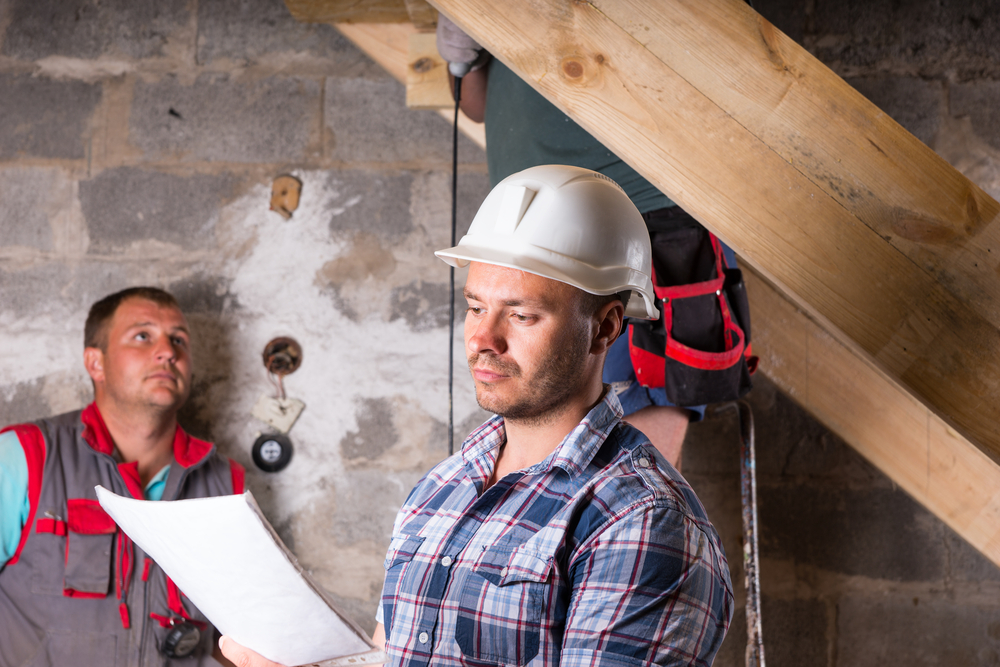 You will have complete flexibility to decorate your renovated basement. Your basement will seem more like an extension. Overall, tackling a basement finishing project is justified by your comfort. If you want to sell your house in the next several years, finishing an unfinished or outdated basement to create a contemporary living area will increase its value.
2) Saves Money In The Long Run
A completed basement helps you to save money. Generally, you use your air conditioner and heater to regulate the temperature of your basement as unfinished basements don't have sealing. When your basement is finished, your appliances won't have to work much, resulting in lower energy costs. The basements are less expensive than above-ground expansions.
3) Basements Can Be Additional Living Spaces
Having a finished basement allows you to host more guests in your home. An ideal suite can be built out from either a section of your basement or the bottom level. Think of a quiet, roomy setting with a bedroom, bathroom, kitchen, and sitting space. Your visitors will like it!
Your loved ones will visit your home more frequently once they know you have a designated area for them. You can rent out your basement if you have other amenities. This compensates for the expense of basement finishing.
Leave The Worries Of Basement Remodeling To Our Professionals
We are committed to finishing each task quickly and effectively. Customer satisfaction is our top goal at all times. For every basement remodeling project, our remodeling contractors only use the best materials, cutting-edge tools, and creative methods.
With our basement renovation services, you can transform your ugly basement into a lovely area. At Hammer Home Improvement, our basement finishing contractors are skilled, dependable, and reliable. We provide all basement remodeling cost estimates and choices before the renovation begins in Harford County. You may relax knowing you are in capable hands.
Hammer Home Improvement is your one-stop shop for all of your basement renovation needs. To get started, call us at 443-364-6245. Let our basement finishing contractors bring style, beauty, and value to your home in Forest Hill, MD.
---
Useful links for Forest Hill, MD
Directions from Forest Hill, MD to Hammer Home Improvement
---
Here are some home remodeling-related links: