Slide 1
The Basement remodeling pros!
Serving Baltimore and Surrounding Counties for Over 10 Years.
LET'S START WITH A FREE ESTIMATE
Basement Remodeling Essex, MD 21221
Hammer Home Improvement Offers Stunning Basement Remodeling For Your Home In Essex, MD
Do you want to expand your home with a finished basement? Basement renovations are one of the most beneficial home remodeling decisions you make. It's an excellent approach to enhance your living space while increasing the value of your home.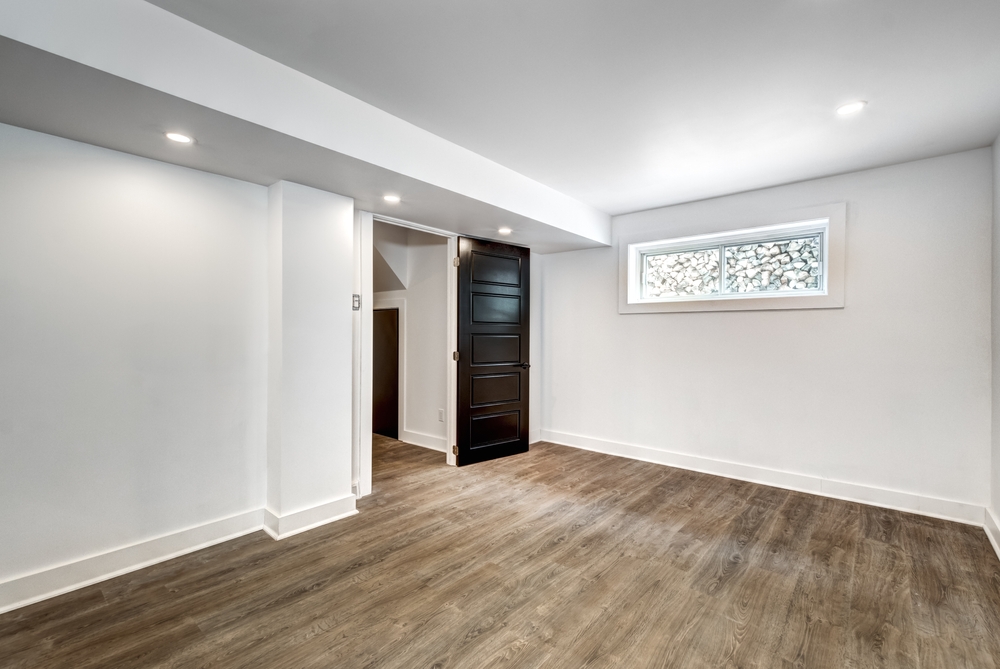 If you want to transform your basement into a beautiful space for the entire family, you can rely on our contractors at Hammer Home Improvement to complete the job quickly and correctly. We work with homeowners to determine the best type of rebuild for their budget. We can advise you on which type of renovation work will increase the value of your home.
Unlike kitchens or bathrooms, basements can be transformed into any room you want. Our basement finishing services in Essex, MD can turn your basement into a bedroom, an office, a game room, a living room, a bar area, or any other amenity.
If you're considering basement renovations in Baltimore County, contact us immediately. We can assist you in designing and creating the space you've always desired.
Our Basement Remodeling Procedures
Our basement finishing contractors at Hammer Home Improvement start the remodeling work by understanding your goals, ideas, needs, & desires. We determine a realistic budget and walk you through designing and building the perfect basement.
a) During our initial meeting, we ask numerous questions to discover your requirements. Our objective is to build a perfect basement.
b) We begin our design process by creating concepts that meet your goals. You will receive a budget and scope of work as we develop the plans for your basement.
c) We collaborate with you to create the proposed design and evaluate a basement remodeling budget that works for you and your family. Once you've finalized the design of your basement, we'll assist you in choosing the materials that bring your design to life.
d) Once your selections have been finalized, we begin building your basement project.
When you hire Hammer Home Improvement in Essex, MD, as your basement finishing contractors, you can rest assured that your basement remodeling is completed on time and within budget.
Benefits Of Basement Remodeling Services
Basement renovations are a valuable investment in Baltimore County whether you need a space upgrade or renovation to attract potential buyers.
Here are the main benefits of remodeling your basement.
1) Versatile Space
A basement can be used in a variety of ways. Some homeowners use the space as a home office. Others turn it into a game room where they can watch movies, play video games, or play pool and darts. A finished basement can be used for a home gym, a hobby room, or a bar in Baltimore County.
2) Home's Resale Value
A basement increases your home's value and provides an average 70% return on investment (ROI). Most home buyers are drawn to homes with finished basements because they provide more functional areas.
3) Additional Storage
Building a basement is a good solution if your living space is dark, cluttered, or disorganized. It adds storage space for seasonal clothing, holiday decorations, and exercise equipment. It keeps your home neat and organized, making it easier to find items.
4) Generate Income
A finished basement is a great place to start if you want to increase your income. Tenants can rent a spare bedroom with a fully functional bathroom and a small kitchen.
Start Your Basement Remodeling Journey Today!
Hammer Home Improvement in Essex, MD is a licensed & insured basement remodeling company. We have a team of basement finishing contractors with extensive home remodeling experience. Our craftsmanship has been proven & tested over time by our customers.
We provide a free consultation to assist you in planning and designing your ideal basement. Our basement finishing contractors in Baltimore County evaluate your unfinished basement to determine the best approach to improve its value, beauty, and function.
Call us on 443-364-6245 to enquire about basement remodeling costs and schedule an appointment to plan your basement remodeling.
Useful links for Essex, MD
Directions from Essex, MD to Hammer Home Improvement
---
Here are some home remodeling-related links: